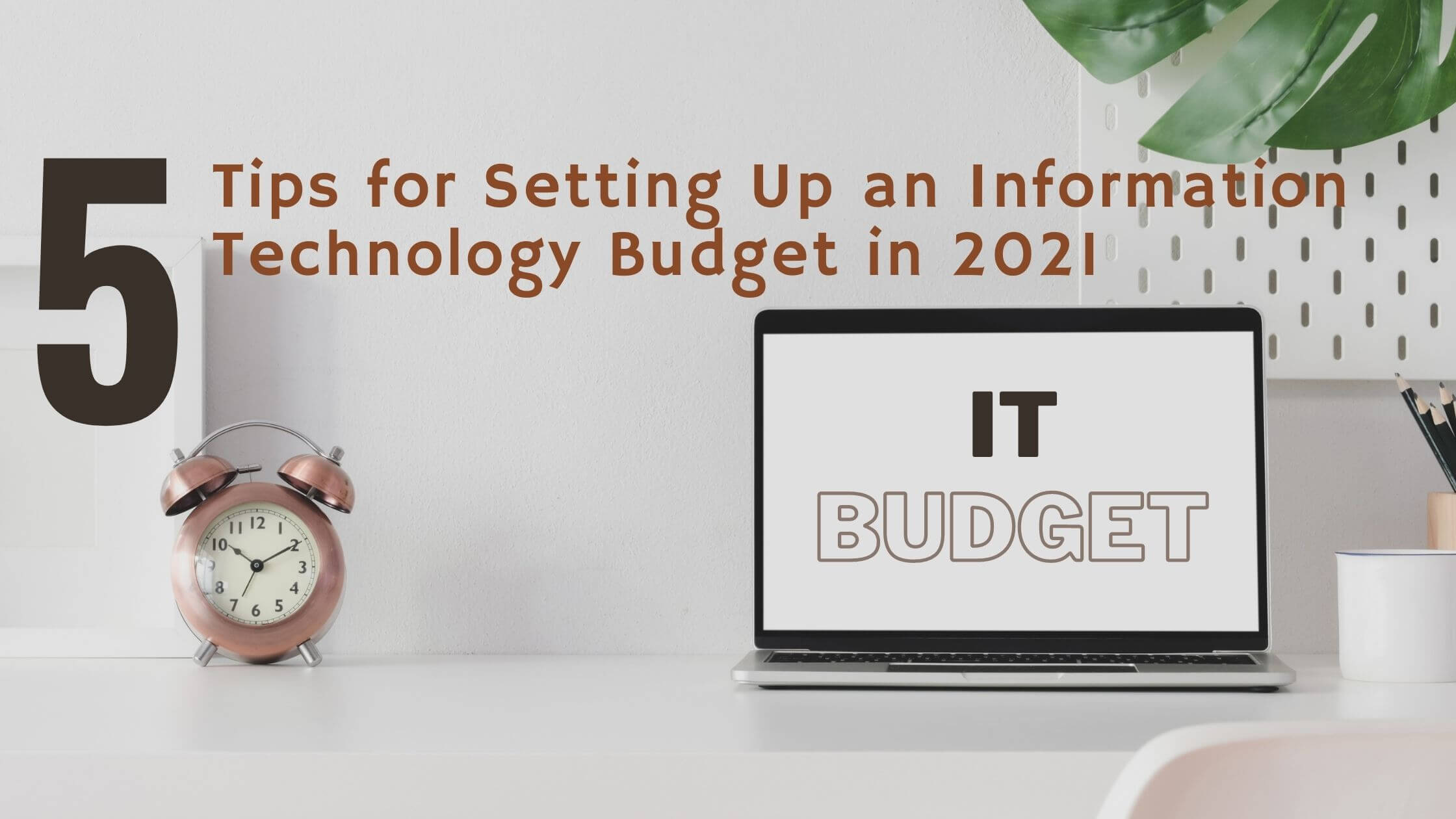 Stepping into 2021, the first thing that businesses are considering to take care of is nothing but their budget for the year, which primarily includes their IT expenses. 
It is imperative to look into the loopholes and faults in your IT budget of the last year and focus more on them. It is not as simple as allocating sufficient funds. It also encircles the cumulative strategic vision of your business. 
So, to help you with this vital task, we, as a managed IT security service provider, have jotted down five tips that can prove to be really very useful in drafting an effective budget for your IT expenses. 
Adjust IT Expenses With Your Business Goals
Where do you want to see your business at the end of this year? What are your business goals? Do you wish to get a technology revamp? Or are you planning to improve your internal communications with new software? Planning to incorporate machine learning in order to reduce repetitive tasks? Does your system need to get updated to keep up with the pace of work? Figure out the answers and that will help you immensely in order to shape up your IT expenses without hampering your business goals. 
Go Through The IT Budgets Of Previous Years
Just copying and pasting your yesteryear's budget won't do it for you. As an IT consulting firm, we would recommend you to examine all your previously made budget of past years. Go deep into the methodology in order to find any errors or mistakes that you made around the financial decisions for your business organization. For this, you can just start with the budget of your previous year as an initial template. 
Invest In IT Security
If you think that cyber attacks are something that can take place in the future, then let us tell you that you are already in the future. Yes, cyber attacks are real. And, in the ongoing pandemic situation, the frequency of their occurrence has increased in many folds. So, you do need to look into this and allocate some money for the antivirus software as well as for IP whitelisting.  Also, try and implement multi-step authentication before giving access to anyone. 
Do Not Sideline Training Budget
Make IT training a priority. Yes, it is as important as your IT security when it is about unsought expenditure. Training your employees can help you bring down your expenses, as training would help them not to make any costly errors. But, in reality, companies tend to push the training of their employees towards the end of the financial year. It can cost you more than you can imagine.
Allocate Budget For Hardware And Software Replacements
Keeping your hardware and software up to date is an imperative task. If you neglect this, then it can land you in grave trouble. Keep your software and hardware updated in order to stay away from any kinds of data loss, cybersecurity risks, or reduced productivity. 
Plan It Carefully
Planning your company's budget might seem like an easy task. But in reality, it is the opposite of what you are expecting. So, be cautious and plan it carefully. As a highly experienced managed It security service provider, we have seen many companies falling into trouble due to their negligence while making vital fiscal decisions. We wish to save you from facing the same consequences. Get in touch with us if you need any assistance or expert advice regarding your IT budget.
Contact Us